Often, the hardest part about planning a vacation is choosing a spot that satisfies your travel wants and needs. This year, that is complicated by the ongoing COVID-19 pandemic. With international travel restrictions and safety precautions to stop the spread, there are still ways to take a quick vacation. In search of a little inspiration? We've got it.
Whether you're looking to avoid the high season crowds or you want to cash in on the prime weather conditions in an exotic location, we've rounded up wanderlust-worthy vacation ideas to put on your radar for April, from the lush rain forests of Saint Lucia to wellness retreats in the desert of Sedona.
Las Vegas, Nevada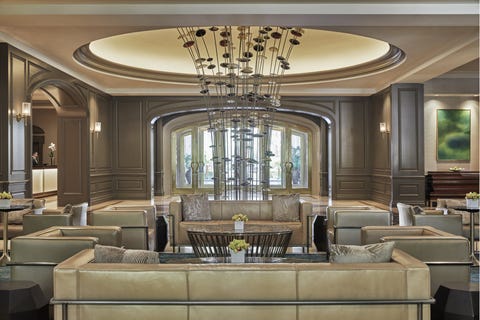 COURTESY OF FOUR SEASONS LAS VEGAS
The words "oasis" and "Las Vegas" don't often go together, but at the Four Seasons in Sin City it's the perfect description of this tranquil property. To start, it's a smoke-free AND gambling free, making it a perfect family launch pad to explore, say, the Grand Canyon and other sites around Las Vegas. April is the perfect time to visit because the brutal summer heat hasn't set in and the temperatures are ideal for lounging by the hotel's sprawling pool and makes for a great spring break destination. The hotel's spa is considered one of the best, if not the best in Las Vegas. And the Charlie Palmer Restaurant is, as expected, a culinary treat in any city.
St. Barths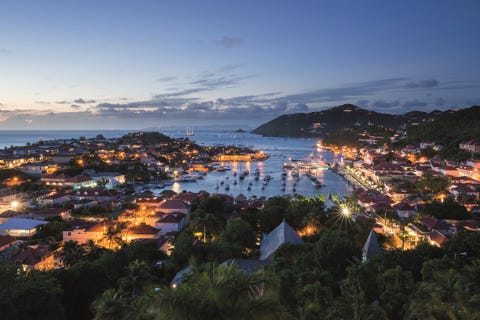 The poet T.S. Eliot famously said: "April is the cruelest month." Perhaps it's because we think warm weather is near, when really snow storms are more likely. April is great month to visit St. Barths: the crowds have thinned and one island's most anticipated openings of the season: Hotel Barrière Le Carl Gustaf, will have gotten its sea legs. Located in Gustavia but walking distance to the famous Shell Beach (on the calmer Caribbean side of St. Barths), the property has 23 suites and bungalows, Biologique Recherche spa treatments, private yoga, and in-room reiki and meditation classes. But the best part might be that you don't need a car: the beach, restaurant, and shops are all at your finger tips.
Savannah, Georgia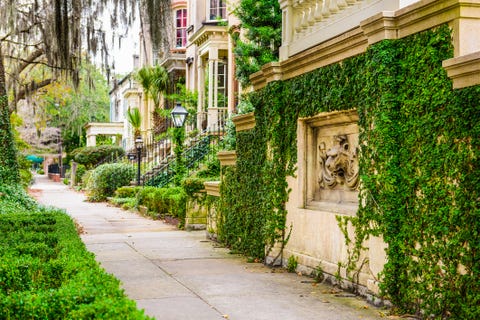 With temperate weather but thinner crowds and lower prices, March and April are low season in this history-rich city. Among the must-do's for visitors? Take a horse drawn carriage ride, shop the boutiques along Broughton Street, and pop into the Telfair Museum (the oldest public art museum in the Southeast). You'll also want to indulge in Savannah's standout food scene with stops at The Olde Pink House (for a traditional experience), Bubba Gumbo's (for fresh shrimp and oysters), and Leopold's (for ice cream).
San Juan, Puerto Rico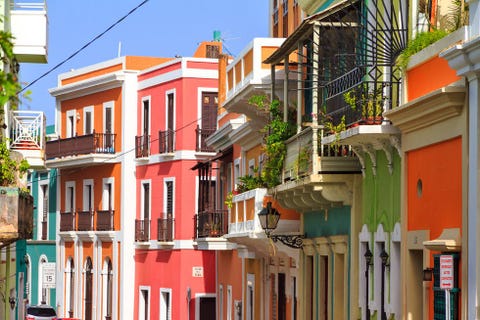 Though much of Puerto Rico is still recovering from the devastating effects of Hurricane Maria, things in San Juan are back up and running, and the country could use a tourism boost now more than ever. Spend the day relaxing at one of the area's pristine beaches, then wander the streets of Old San Juan, where colonial architecture and candy-colored buildings reign supreme. Dinner at Marmalade on Fortaleza Street is a must, as is ordering a piña colada just about anywhere, the tropical cocktail is said to have been created in San Juan more than 50 years ago.
Saint Lucia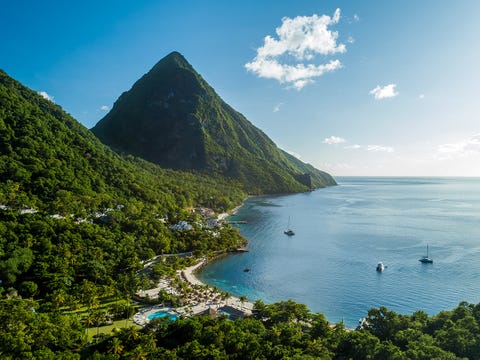 Those looking to capitalize on distance can enjoy a Privacy Package at Sugar Beach, which includes a personal butler service, as well as private fitness classes, dining and spa services. Better still: the heavenly resort (located on a UNESCO world heritage Site) also has a work from paradise package, that allows guests to set up a WFH office beachside, which also includes daily lunch delivery.
The Bahamas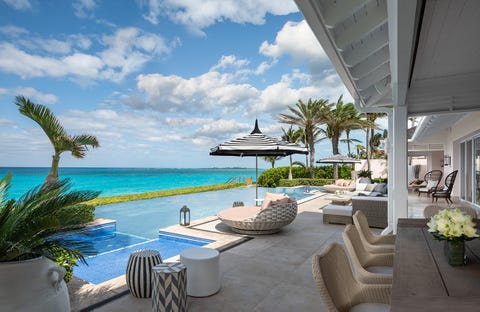 COURTESY OF THE OCEAN CLUB
The Ocean Club is offering an extended stay experience that allows guests to create a remote office with all of the trappings of home, including finishes such as family picture frames and even a custom curated menu. And, if guests really want to up the ante they can jet privately to their own private villa on site, thanks to a Jet-to-Villa package with NetJets.
Sedona, Arizona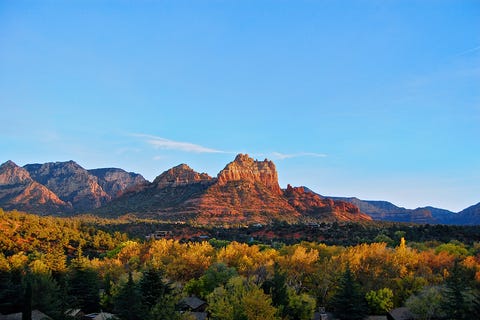 Hit reset in Sedona. Starting in March, L'Auberge will offer 4-night, 5-day revitalization retreats, and who won't need a little of that come April? Guests will have access to wellness practitioners and healers that offer coaching, tools, and activities to make positive changes for their health and future.
Accommodations are stand-alone cottages, and there are three-meals a day and three spa treatments included. Guests can also shed a layer of stress with on-property mindfulness activities that include yoga, forest bathing, sound healing, and stargazing.
Los Cabos Pedregal, Mexico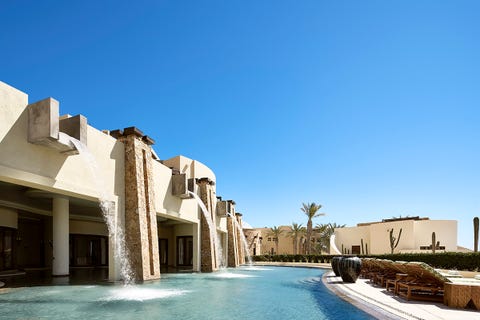 With limited international travel for Americans, there's no better time to head south of the border to Mexico. Between private plunge pools, stunning ocean views, and seaside dining and, the warm, dry heat a jaunt to the Waldorf Astoria will provide the rest and relaxation you crave.
Credit to townandcountrymag.com